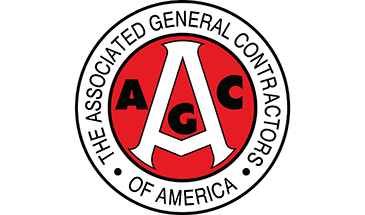 National AGC Award underscores success of LBJ Express Design-Build Process and Community Engagement
DALLAS – March 10, 2016 – The Associated General Contractors of America (AGC) have selected the LBJ Express project as the winner of its 2016 Alliant Build America Award in the Design-Build Civil category.
AGC President Charles L. Greco and representatives from Alliant Insurance Services Inc. presented the award at a luncheon during AGC's 97thannual convention in San Antonio, Texas, on March 10, 2016.
The award honors AGC members who build the nation's most impressive construction projects in four divisions: building, highway and transportation, utility infrastructure, and federal and heavy divisions. Winners are selected according to their achievements in project management, innovation, safety, client service, community relations and environmental sensitivity. Members of the AGC vote for the winners in each category.
"We are honored to receive this prestigious recognition from such a prominent national organization that understands the scope and impact of projects like the LBJ Express," said Luis Munoz, CEO of Trinity Infrastructure, the project contractor that represents a joint venture between Webber and Ferrovial Agroman. "The LBJ Express project was highly complex due to its location in a dense and congested region of the 4th-largest metropolitan area in the country. Our innovative design-build process, executed by our team and our dozens of partners, ensured that the project was completed safely and ahead of schedule, bringing critical congestion relief to the North Texas region."
Additionally, LBJ Express won the organization's "AGC in the Community" award, which recognizes outstanding corporate social responsibility programs.  The LBJ Express project team received the award for its long-term community partnership with the National Math and Science Initiative, which is focused on enhancing access to and student success in advanced placement STEM (science, technology, engineering and math) courses.
The $2.7 billion LBJ Express project, which began in 2011 and was completed in September 2015, included the reconstruction of expanded frontage lanes and main lanes, as well as the addition of bypass lanes and TEXpress managed lanes along IH 635 between Luna Rd. and Greenville Ave. and IH 35E between Loop 12 and Valley View Ln. in Dallas.  This expansive reconstruction project is successfully alleviating traffic congestion along one of the busiest highway corridors in the state, with as many as 250,000 cars traveling the stretch daily.